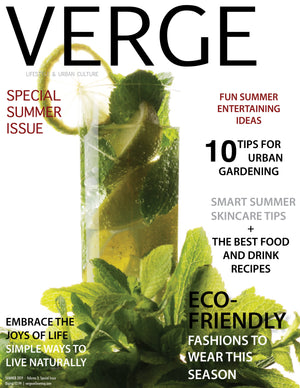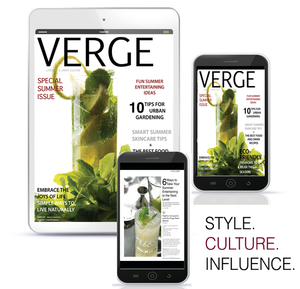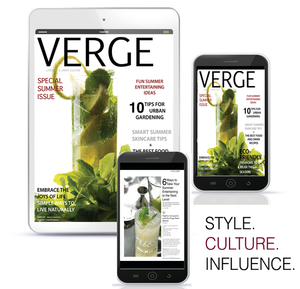 VERGE Magazine 2019 - Special Summer Issue (Digital)
This special edition of VERGE Lifestyle & Urban Culture magazine is a supplement to the summer to fall 2019 issue (available now) celebrating the joys of summer before the season's last hurrah! This issue is all about eco-friendly fashion, beauty, food, fun, healthy living tips for the summer and more. This special mini-digital edition is packed with health and wellness tips and information for your body, mind, spirit and home that will inspire you to take time to embrace the simple joys of life.
Download and save the digital e-mag to your laptop, PC, MAC, tablet, or mobile device (including Android and iPad) to view in iBooks or PocketBook for Android, Adobe Reader, Adobe Acrobat (PDF), ePUB and other compatible PDF readers. For help downloading, click here.
*1 Year Digital Subscription - Buy Now
*1 Year Print Subscription - Buy Now